November 2017
Learn all about Ford's Year End Event!
October 2017
Shifting into the end of October, our surroundings are screaming fall. Colorful leaves dance across the road, pumpkins have taken over doorsteps and opportunities to explore new sights reveal themselves. With the technology, performance and intelligence of your Ford, time on the road is something to look forward to and appreciate. There's an excitement about the start of hunting. I know that I can't wait to get out and enjoy time with friends and family in our beautiful outdoors.
With winter coming soon, make sure you take advantage of Ford's tire sale. Receive up to $140 in rebates on new tires. See our website for more information or stop by the dealership for a cup of coffee and the details.
Happy Hunting!
August 2017
The end of summer is coming quick and that means the Summer Sales Event is also ending soon. Take advantage of 0%APR for 72 months plus $1,000 Trade Assist Cash on most models. 
We hosted a successful School Supply Drive. The public donated various supplies that we distributed to area schools and we donated blankets for the Kindergarteners attending school in Lancaster, Karlstad and Hallock. Thank you for your support of students, teachers and schools!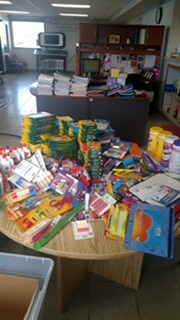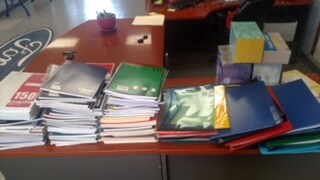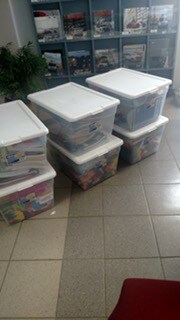 We now offer X Plan Pricing for all Marvin Windows employees, which means significant savings and simple pricing. Welcome to the Family!
It's hard to know what vehicle you want - until you drive it. Stop by and test drive a new vehicle today. We'd love to see you!
July 2017
Happy Summer from C&M Ford!
We have lots going on at C&M right now, including two promotions. Ford's Summer Sales Event includes 0% APR for 72 months, plus $1,000 trade assist cash and over $10,000 in savings on some F150 models.This is a great promotion and we've got the inventory to support it! 
Our summer brake event is also on! This includes rebates up to $50 with a Ford Credit Card and a Twins vs. Detroit Tigers ticket (game date July 22) giveaway with every complete brake job until tickets run out. Try out Ford's newest member in the family of parts -- Omnicraft. We can be your brake dealer on your Chevy, Dodge or any brand you have.

Did you know that C&M now provides auto detailing at our detailing shop and public car wash? Services include hand wash, vacuuming, hand wax and buff, steam cleaning, headlight restoration and more. Call today to schedule your detailing service or stop by to purchase a gift certificate!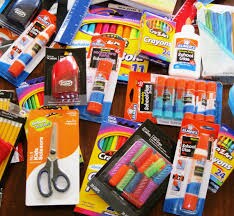 Our School Supply Drive is in Full Swing!
We are sponsoring a School Supply Drive benefitting Lancaster, Kittson Central & Tri-County Schools. Please consider helping out area students, teachers and schools by donating pencils, markers, glue bottles, glue sticks, notebooks, rulers, paper, Clorox wipes, Kleenex, paper plates, colored pencils, backpacks, folders, scissors, erasers or other supplies. All donations are welcome and can be dropped off in Lancaster at Family Foods or T&B Hardware, in Hallock at the Farmer's Store or Gullander Hardware or in Karlstad at Super Market Foods or Hardware Hank. 
We can't wait to see you!
June 2017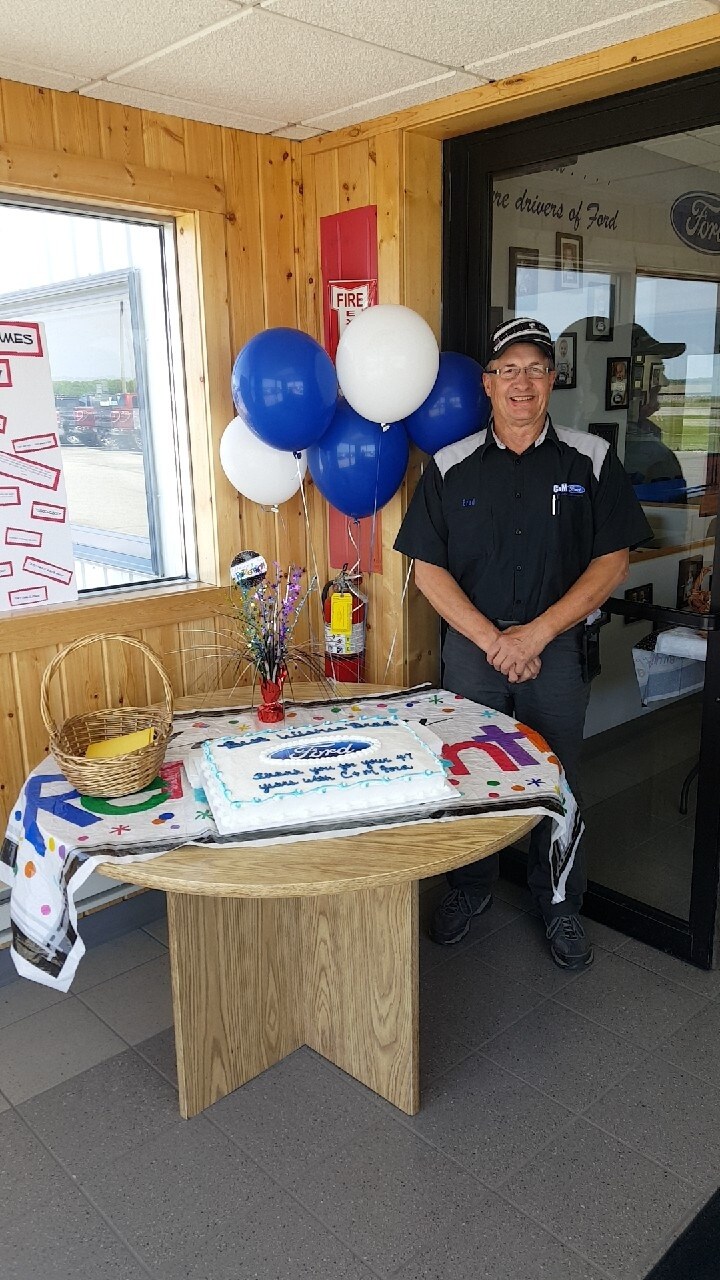 At the beginning of the month, our longest employee ever, Brad Hemmes, retired after working at C&M for 47 years! Anyone who knows Brad knows what a great guy he is and how much he'll be missed. We appreciate Brad's dedication to C&M and to all of our customers.
The diesel world isn't getting any smaller in the auto industry, but it is getting harder to find great diesel technicians. C&M has the best in the business with our 4 certified diesel techs. We have eliminated wait time with these four guys and they are ready to tackle your repairs, maintenance or diesel care. 
June opens us up to the excitement of summer and its many opportunities, whether it be fishing, farming, trips to the lake or an evening cruise. Preparing for the day's exciting plans, it's time to get behind the wheel of your Ford and let your best self shine. Stop by the dealership to see our extensive inventory or to just say hi. We can't wait to see you!
May 2017
We have it at C&M Ford!

Did you know that we've been awarded Ford's President's Award 7 times? Whether it be unmatched customer service, FREE service loaners, FREE home delivery (we'll bring the vehicle to you!), or our willingness to go the extra mile for you, we have it!  We have a strong and committed sales staff with many years of experience satisfying our customers' needs. Remember that if you don't see what you are looking for, let us know. Even if it's not currently in our inventory, we can locate the vehicle of your dreams.

Enjoy May and the fantastic weather it brings. Windows down, mind at ease, eyes on the road ahead - it's time for your next adventure. Stop by the dealership, check out our inventory online or give us a call!
February 15
C&M Ford is excited to partner with Warren-Alvarado-Oslo School District. Nathan Wozniak, Technology Education Instructor for Warren Alvarado Oslo High School, and his students visited C & M Ford, Hallock, Minnesota on February 15th, 2017. The students spent a full day shadowing C&M's automotive technicians. In addition, C&M donated a Ford pickup to the school for the students to use to learn more about repairing vehicles. This donation is for educational use only.